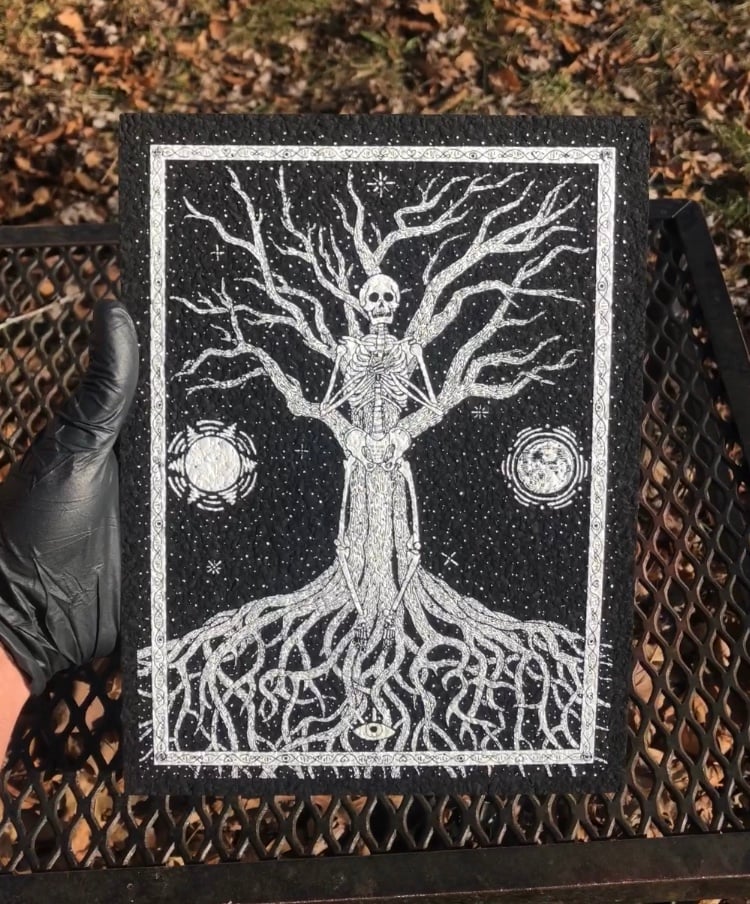 Signed and numbered out of 150
Large format 8" x 11"
It was almost a year ago now when joe itza introduced me to mike @moodmats during champs tradeshow. In the shortest window of time, we spoke of deep truths on the nature of being and the universal spirit and he gave me affirmation that humans are aligning with heart centered action. It was a breath of fresh air having enlightening conversation with a soul and knowing we are already brothers. I had no idea of the powerful radiant creative and loving energies he carries. In exchange for my favorite piece that i ever made, i was given the opportunity to have my own work on moodmats which has always been a dream. The illustration exists because of him and joe and its an honor to share sacred art of the heart with all of you. Thank you!